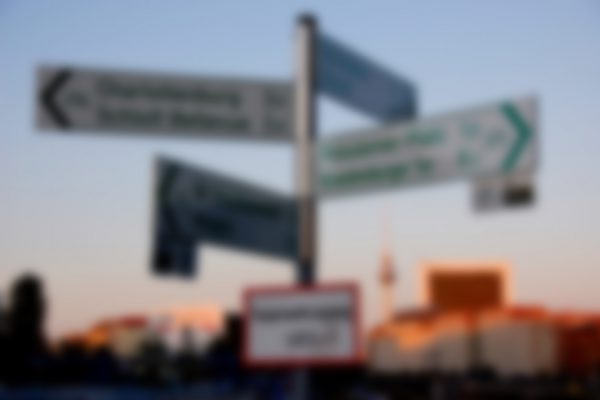 SUPPORTERS
The Council of Europe (CoE), based in Strasbourg (France), now covers virtually the entire European continent, with its 47 member countries. Founded on 5 May 1949 by 10 countries, the Council of Europe seeks to develop throughout Europe common and democratic principles based on the European Convention on Human Rights and other reference texts on the protection of individuals. The Council of Europe supports ELSA's International Legal Research Group by inter alia printing and distributing the Concluding Report. 

Since 1998 Wolf Legal Publishers (WLP) has been active as an independent legal publisher. With books, journals and reports in the field of (international) criminal law and (international) public law, including human rights, WLP is leading. WLP provides editorial feedback and assistance in the publication of the Legal Research Groups of ELSA.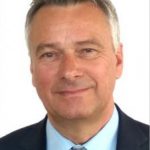 Head of the Information Society Department at the Council of Europe

Patrick Penninckx has spent the last 25 years of his career with the Council of Europe, contributing to the transformation processes of the Organisation and developing partnerships with international and national institutions. Currently heading the Information Society Department under the Directorate General Human Rights and the Rule of Law, Patrick coordinates standard setting and cooperation activities in the fields of media, internet governance, data protection and cybercrime.
His professional focus encompasses areas such as freedom of expression, safety of journalists, human rights on the internet and sound internet governance, international standards in the data protection and cybercrime fields and their implementation.
An outspoken public speaker promoting the Council of Europe values and achievements, he holds Political Science and Educational degrees from the University of Leuven.
Previously, Patrick was in charge of Human Resources policy development, transforming the administrative management of personnel into a competency-based human resource policy.
He also led the Pompidou Group of the Council of Europe through major changes in membership profile, implementing flexible working methods and innovative human and financial resources management.
Patrick is fluent in English, French, German, Spanish and Dutch.
What is the Academic Board?
The Academic Board of the International Legal Research Group develops the Academic Framework for the research, provides substantive feedback to the National Research Groups and ensures the overall quality and impact of the Final Report.
Who sits in the Academic Board?
Matthias Kettemann: Postdoc Fellow, Cluster of Excellence "Normative Orders" University of Frankfurt 
Dr Kirsty Hughes: Professor, University of Cambridge
Laurits Ketscher: Deloitte
Ugo Pagallo: Professor, University of Torino
Aurora Plomer: Professor, University of Bristol
Wolfgang Schulz: Professor, University of Hamburg 
Han Soal Park
Ryan Abbott: Professor, University of Surrey
Laurent Manderieux: Adjunct Professor, Bocconi University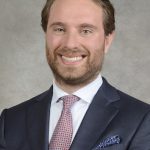 Ryan Abbott, MD, JD, MTOM, PhD, is Professor of Law and Health Sciences at the University of Surrey School of Law and Adjunct Assistant Professor of Medicine at the David Geffen School of Medicine at UCLA. He is the author of "The Reasonable Robot: Artificial Intelligence and the Law" published in 2020 by Cambridge University Press. He has also written widely on issues associated with law and technology, health law, and intellectual property in leading legal, medical, and scientific books and journals. Professor Abbott's research has been featured prominently in the media, including in the New York Times, Wall Street Journal, and the Financial Times. He is a licensed physician, patent attorney, and acupuncturist in the United States, a solicitor (non-practicing) in England and Wales, and board-certified by the American Board of Legal Medicine (ABLM). Professor Abbott is a graduate of the University of California, San Diego School of Medicine (MD), the Yale Law School (JD), and University of Surrey School of Law (PhD), as well as a Summa Cum Laude graduate from both Emperor's College (MTOM) and University of California, Los Angeles (BS). Managing Intellectual Property magazine named him as one of the fifty most influential people in intellectual property in 2019. www.ryanabbott.com.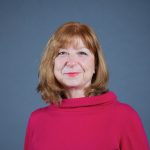 Professor Aurora Plomer holds a Chair in Intellectual Property and Human Rights at the University of Bristol (UK) since August 2016. She has a dual background in Philosophy (B.A. Hons, MA, PhD. University of Lancaster) and Law (LLB, University of Manchester). She was previously Director of the Sheffield Institute of Biotechnology, Law and Ethics, Reader in Law at the University of Nottingham and Lecturer in Law at the University of Leeds. Professor Plomer's interests are in the interface between Intellectual Property Rights and Human Rights, the European patent system, regulation of new biotechnologies and sustainable development. She is a member of the European Commission's panel of ethics experts on new technologies, health and innovation in the FP7 and Horizon 2020 programs. She has been a visiting fellow at the Boalt Hall School of Law at the University of California at Berkeley; the Centre for Biomedical Ethics at the University of Stanford and the University of Oxford Intellectual Property Research Centre. In 2015, she was a senior Fernand Braudel fellow at the European University Institute (Florence) where she researched the history of the creation of the Unified Patent Court. She is currently a collaborator in a project on 'Constitutional Hedges of Intellectual Property' funded by the Academy of Finland (2016-2020). Recent publications include 'A unitary patent for a (Dis) United Europe: the long shadow of history' IIC-International Review of Intellectual Property and Competition Law 46.5 (2015): 508-533. 'The European Court of Human Rights: an unlikely forum for the enforcement of IP Rights' Geiger, Allen Nard, Xeuba (eds) Intellectual Property and the Judiciary, Edward Elgar Publishing (2018) pp. 91-115 and 'The EPO as Patent Law-Maker in Europe' European Law Journal (2019) vol 25., pp. 57 – 74. From September 2020 until August 2022 will be a Leverhulme Trust Research Fellow researching the history and rationale for the extension of property rights to companies in the European Convention on Human Rights. The outcome of this project will be a monograph on Intellectual Property and the Human Rights of Companies in Europe which will be published by Cambridge University Press.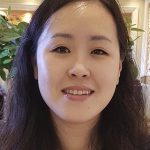 Hansol Park (also known as Han Soal Park) previously worked as a jurist at the United Nations from 2011 to 2019, and also as the Director of the Data & Jurisdiction Program of the Internet & Jurisdiction Policy Network from 2019 to 2020. As the Director, she animated the Data & Jurisdiction Contact Group which is a multi-sectoral pool of experts on cross-border access to electronic evidence, and facilitated its Working Group discussions focused on core legal issues in the EU's draft regulation on e-evidence. From 2017 to 2019, she was a legal officer for cyber-related topics at the United Nations Security Council's Counter Terrorism Committee Executive Directorate (CTED), focusing on the preservation and use of digital data and evidence for cross-border investigations, in line with the UN Security Council Resolution 2322 (2016). She also promoted the public-private sector partnership in a whole-of-society approach within the project "Tech Against Terrorism", which was recognized by the Council's resolutions in 2017, and participated in her role in relevant international internet governance processes. Before joining UN CTED, she worked as a protection/legal officer for the implementation of international legal standards in domestic legislation, public policy and administration at the United Nations High Commissioner for Refugees Program (UNHCR). Her thematic focus included trans-border legal issues such as asylum, human/drug trafficking, nationality and statelessness. She holds a Master of Laws from Hankuk University of Foreign Studies in Korea, and a Master of Arts on international law and the settlement of disputes from the UN University for Peace in Costa Rica. She also holds a Bachelor of Business Administration specialized in international law and economics. She speaks Korean and English.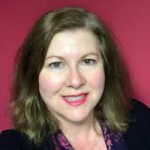 Dr Janice Denoncourt BA (McGill), LLB (Western Australia), LLM (Murdoch), LLM (Bournemouth), PhD (Nottingham) Solicitor England and Wales (non-practising), SFHEA, GAICD and Chevening Scholar is a Senior Lecturer and at Nottingham Law School.    She researches in the interdisciplinary field of intellectual property, finance and corporate governance law broadly conceived.  Her research monograph Intellectual Property, Finance and Corporate Governance (2018) is published by Routledge in its Research in IP Series.  She has also contributed to the Journal of Intellectual Property Law & Practice; Journal of Corporate Law Studies; Journal of Business Law; European Journal of Law and Technology; Nottingham Law Journal and Gewerblicher Rechtsschutz und Urheberrecht Internationaler.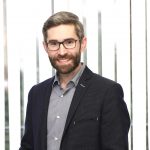 PD Mag. Dr. Matthias C. Kettemann, LL.M. (Harvard), is a senior researcher at the Leibniz Institute for Media Research | Hans-Bredow-Institut (HBI) and head of its research programme on rule-making in online spaces. In 2020 he is visiting professor (Vertre­tungs­professor) for International Law at the universities of Heidelberg (winter term) and Jena (summer term). He is Privatdozent for International Law, Internet Law and Legal Theory at the Institute of Public Law of the University of Frankfurt, project lead for International Internet Law at the Alexander von Humboldt Institute for Internet and Society (HIIG), Berlin, and leader of a research program for Platform and Content Governance at the Sustainable Computing Lab of the Vienna University of Economics and Business.
His research focuses on the rule and the rules of digitality. He studied international law in Graz, where he was president of the local ELSA Chapter, at the University of Geneva and at Harvard Law School and completed his postdoctoral work at the Cluster of Excellence "The Emergence of Normative Orders" at the University of Frankfurt, where he is founder and convenor of the Frankfurt Colloquium for Internet Research.
Matthias has published widely and has provided expertise for the German Bundestag, political parties, several DAX companies, foundations and international organizations, including the Council of Europe, the European Parliament and OSCE on Internet regulation, cybersecurity and human rights.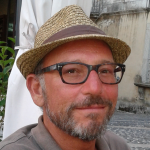 A former lawyer and current professor of Jurisprudence at the Department of Law, University of Turin (Italy), he is Faculty Fellow at the Center for Transnational Legal Studies in London, U.K., Vice-President of the Italian Association of Legal Informatics, and NEXA Trustee at the Center for Internet & Society at the Politecnico of Turin. Author of eleven monographs, numerous essays in scholarly journals and book chapters, co-editor of the AICOL series by Springer, he has been a member of many EU projects and researches, among which the RPAS Steering Group on drones, the Group of Experts for the Onlife Initiative set up by the European Commission, Expert for the evaluation of proposals in the Horizon 2020 robotics program, and member of the High Level Expert Group (HLEG) on liability and new technologies formation, set up by the European Commission in 2018. He is currently working with the World Health Organization in the AI4H(ealth) project. His main interests are Artificial Intelligence & law, network and legal theory, and information technology law (specially data protection law and copyright).